Cat, Knotwork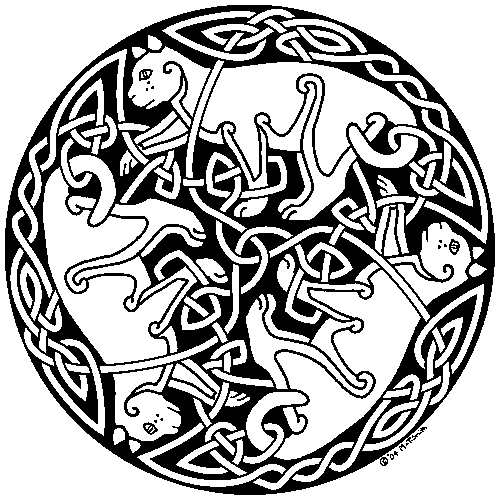 Magic, healing, mystery, curiosity, independence
The cat is sensitive to both this and the spirit world. It also helps us to see in the 'darkness', with quiet, non-judgmental observation. It brings magic, curiosity, cleverness, sensuality, unpredictability & guardianship.
©1989 - 2013 Wild Ravens
All rights reserved
Did you arrive here from a search engine? Jump to our home page.